Anderson Healthcare's Diagnostic Imaging Centers
Anderson Healthcare offers convenient, comfortable imaging services throughout the Metro-East region at its advanced diagnostic imaging center: Maryville Imaging. Our second location, Goshen Imaging, will be opening in Fall 2022. When it comes to radiology clinics, we know that you have options and that is why we strive to provide the caring, compassionate and superior service that you deserve.
Founded in 2011, Maryville Imaging has built a strong rapport with the Maryville, Ill. community and greater metropolitan region as the trusted medical imaging center of choice. Our conveniently located full-service radiology clinic offers patients outpatient imaging services in a comfortable, relaxed setting. Our board-certified radiologists and technicians are trained to work with the most advanced cutting-edge medical diagnostic equipment. Their mission is to provide the highest quality of imaging services while giving prime consideration to the comfort and well-being of each and every patient.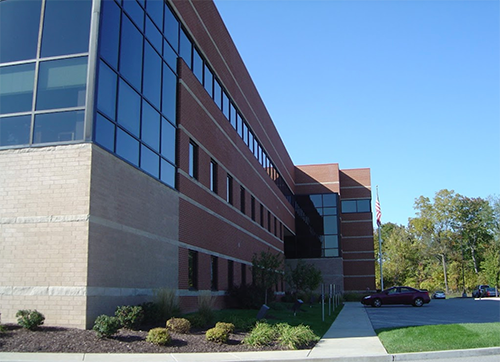 Located at 2023 Vadalabene Drive, Suite 100 in Maryville, Ill.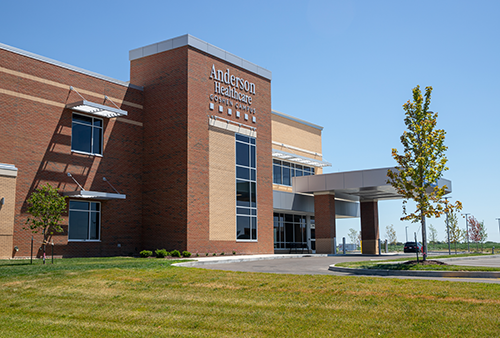 Located at 3417 Anderson Healthcare Drive, Suite 101 in Edwardsville, Ill.
As a testament to Anderson Healthcare's commitment to provide area families with exceptional healthcare services, the regional healthcare network is launching a second medical imaging center in addition to Maryville Imaging. Located at Anderson Healthcare Goshen Campus, Goshen Imaging will provide the Edwardsville – Glen Carbon communities and beyond with outpatient diagnostic imaging services in a convenient, comfortable clinic.
Proudly Serving the Medical Imaging Needs of the Metro-East Region
We provide prompt scheduling as well as fast results because we know important it is for our patients and physicians to receive medical imaging results in the most efficient manner. We accept most major insurance plans and are a Medicare and Medicaid provider. Our office staff is extremely knowledgeable about all aspects of insurance and registration and are available to answer any questions you may have.